Stainless Steel Electric Cable Grip For Cable Pulling
This range of cable socks is designed for use in heavy duty pulling applications. Manufactured from high tensile galvanized wire rope or stainless steel wire rope, they are available in a variety of styles, including multi-weave, high-strength, and revolving eye.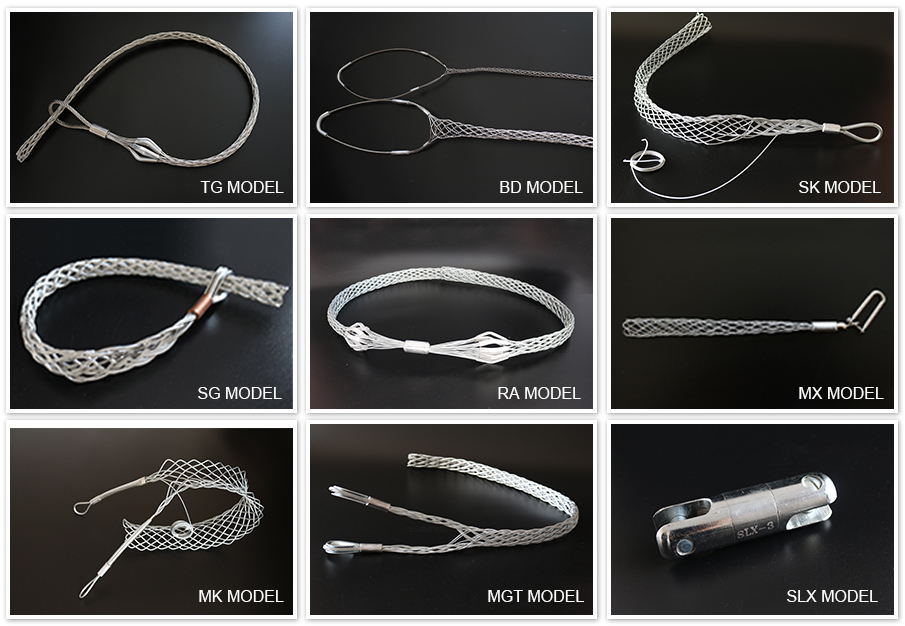 Materials
This products is made of double strands stainless steel wire to weave,uniform grid high strength non-slip,press by copper bush with with the triangle circle,submarine cable dedicated,corrosion resistance,strong breaking load.
All the materials of our cable grip contain hot galvanizing,304 stainless steel,316 stainless steel(Single,Strand,double strands and triangular loop).
Details
1.The cable head of this type can wear out,easy to connect at any place,cable grip can settled cable in any place what you want.
2.Cable grip is mesh structure, more drawing and more tightly,it is easily wear in or take out the cable when push it to the object side.
3.Double eyes cable grip is mainly used for the middle parts of the cable to procrastination, traction and lifting.It`s easy to connect after cable head wear out.
Usage
Cable grip was used to connect all kinds of aluminium conductor and insulation wire, ground wire, optical fiber, optical cable and cable when pay-off the line in power and communication line construction,it can pass all kinds of pay-off pulley as well as advantages of light weight, large tensile load, not damage line, convenient to use and so on.
It`s prefect tools in the field of electric power construction,communication lines, offshore oil field, wind power manufacturing, mobile company, electric power, railway, shipbuilding, cable, construction, steel, petrochemical,mechanical industry and so on.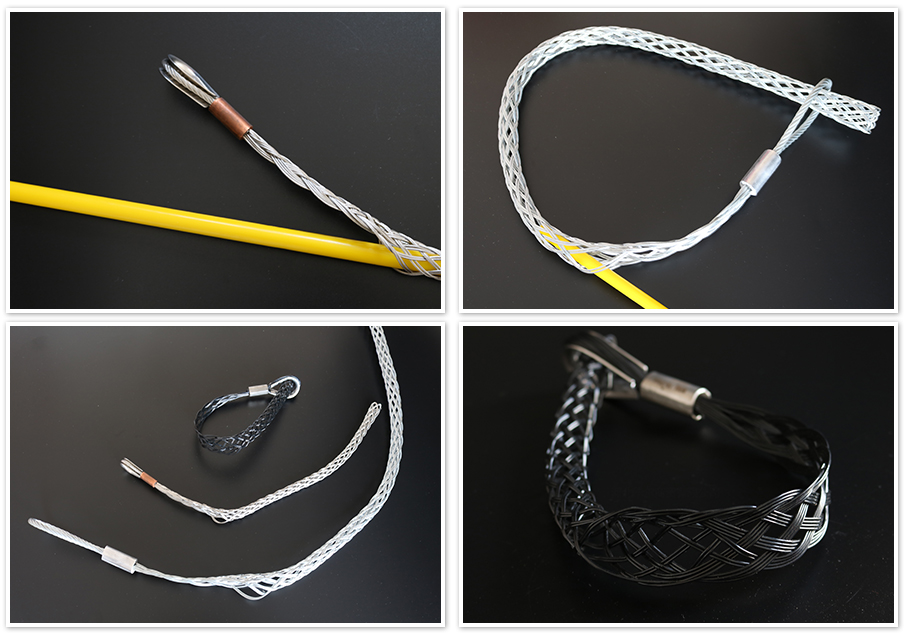 Packing and Delivery

Related Products:
Fiberglass Duct Rodder, Fiberglass Round Tube, Fiberglass Rod,Fiberglass Products,Fiberglass Tube,Cable Roller, Cable Pulley, Cable Tractor,Engine Powered Winch, Cable Grip, Come Along Clamp, Distance Measuring Wheel, Safety Rope, Ratchet Cable Cutter,etc.