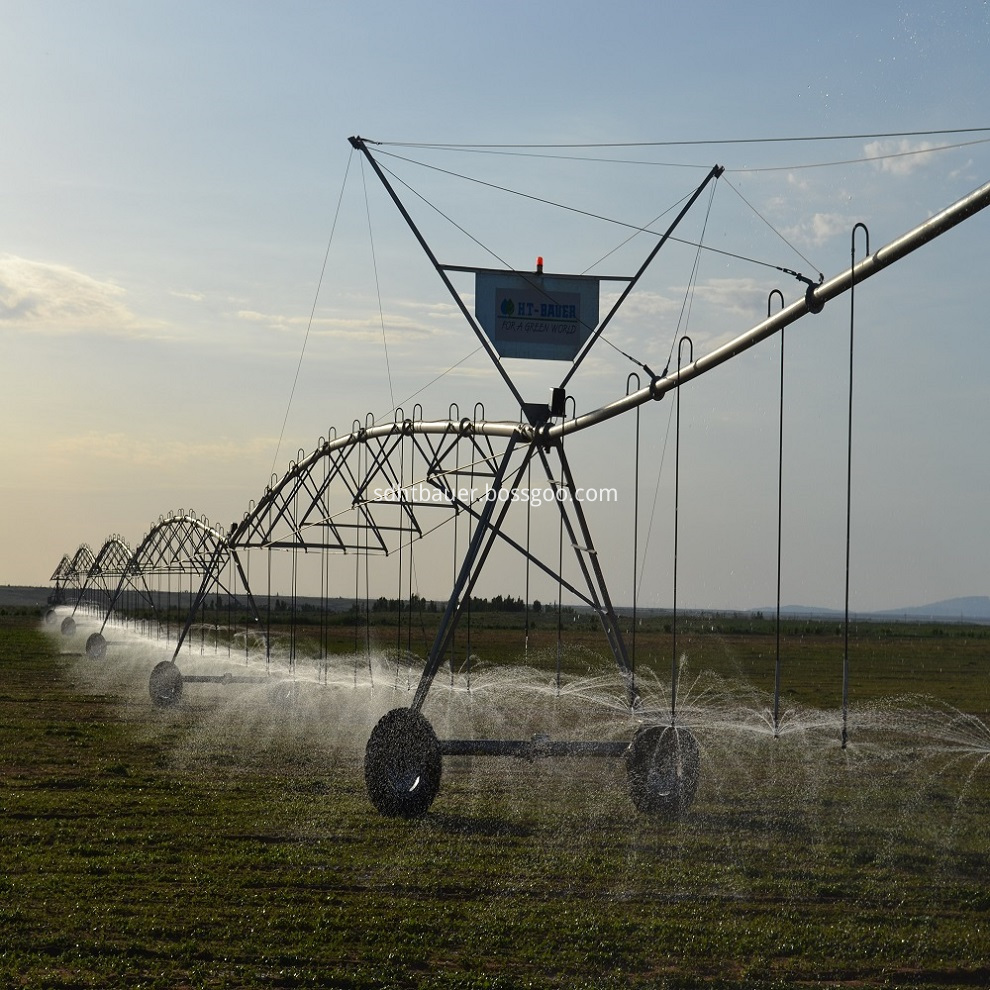 Center pivot irrigation system
Aquaspin center pivot irrigation system is applicable mainly to large farm irrigation. It has advantages like economic efficiency, high irrigation rate, solid structure, durability and easy operation. A multi-span system runs around its fixed center tower and irrigates the earth within its coverage. Diameter of the irrigation circle can reach 1200 meters with maximum number of longest spans.
Detailed images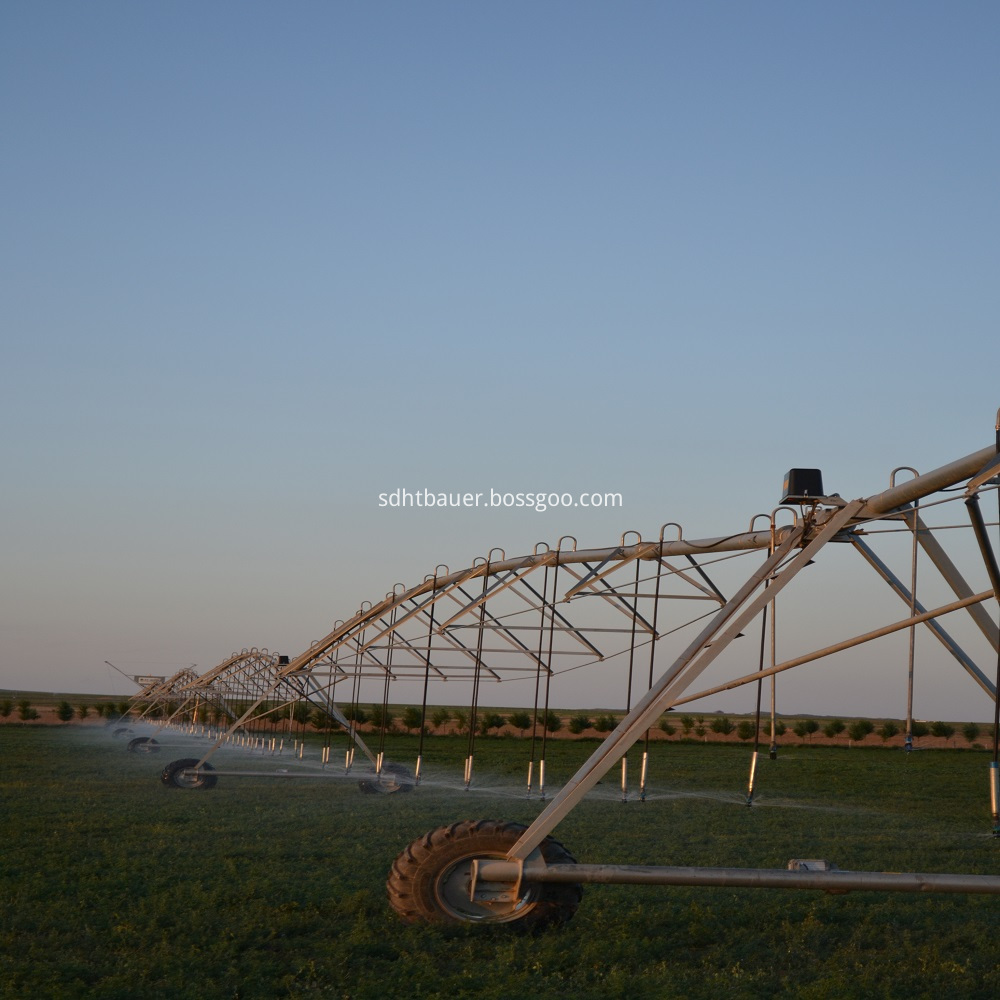 Pivot tower
The pivot is supported by four 80mm×80mm solid angel steel legs which are connected by cross bars to ensure structural strength and stability of the system. The whole pivot support frame is hot dip galvanized and double lip seal to prevent leaking.
Drive tower - wheel base
Drive tower bracing angle 100*75 for high torsion resistance; large-dimension wheel base drive tower heights for optimum adjustment to different crops; wheel base brackets with bracing; highly stable stand thanks to extremely wheel base; permissible slope up to 15%.
Gear motors
High-torque motor with thermal overload protection
Enclosed moisture-proof motor
High-efficiency spur gear
Shaft seal with specific dirt-repellent profile
Types: 40:1 / (0.55kw; 0.75kw; 0.9kw; 1.1kw)
Span-trussing structure
Even arc shape of the trussing ensures high degree of stability. Main tube of 4 diameters can meet need of a wide flow rate range (50-500 cum/h) and optimizes the operating cost. Standard tube length (5.85m) facilitates transportation and assembly. Unified truss rod design makes it adaptable for all models of machines and the high tensile truss rod (diameter 20mm) ensures a higher safety guarantee for the whole system.
Our company
We are a China-based manufacturer of center pivot irrigation machines and provide ONEAQUA water solution, Oneaqua irrigation solution and Oneaqua farm solution. Besides, we also offer the installation and training services of related equipment.
Our center pivot irrigation machine is composed of pipes, gearbox, gear motor, filter and other components. Some components are from famous company in America and China. This ensures the high quality and high performance of our center pivot irrigation machine. By now, we have established agricultural irrigation projects in Africa, Middle East and other regions, and these projects have played an important role in local agriculture and green work.