polyurethane insulation Cold Room Panel, pu cold room panel, pu panel for cold room.
Pu cold room panel features:
1. Light weight can reduce building expenses.
2. Time can be saved on a building project due to the simple installation.
3. Both polyester cores of the panels are fire proof and meet the relevant standards completely.
4. Good durability with special coating, the warranty of the color coated steel is 10-15years, life of the panels can be up to 35 years with spary-painting antirust on the Steel Sheet every 10 years.
5. Wide range of material for your choice: rock wool, polystyrene and polyurethane etc. These material have low heat coefficient and excellent for hot or cold temperature insulation.
6. Good sound insulation can be up to 40-50 decibels.
7. The press steel sheet has clear edges and panels are available in various colors. They meet the requirements for different styles of building materials and are beautiful and elegant.
8. Ideal for special designs because they are easy to form and cut.
9. Good fire-proof equipments, we choose High sensitivity air sampling smoke fire detector, so it can give warning signal in the early stage of fire.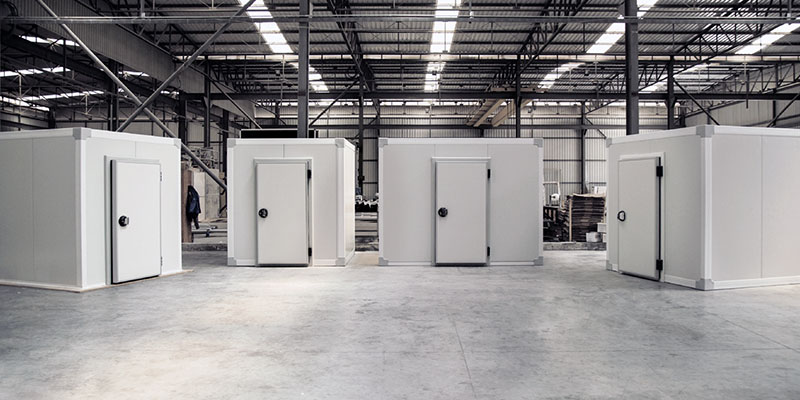 The insulation panels in cold room are extensively put to use to maintain the temperature inside, prevent air leakage and for stronger build. They are design for a fast and easy cold room assembly. Our cold room insulation panel comprises of two steel skin (Pre-painted Galvanized Iron Sheet – PPGI) that are bonded with high pressure injected polyurethane foam with tongue and groove joint system or finger joint system complete with cam-locking mechanism.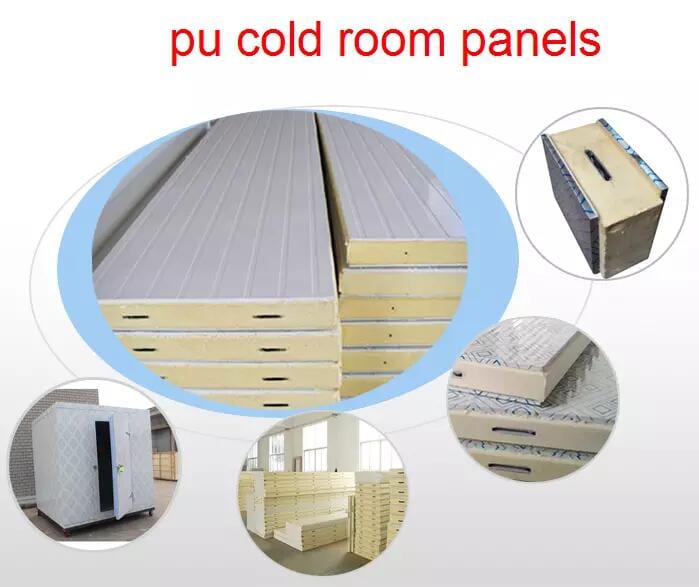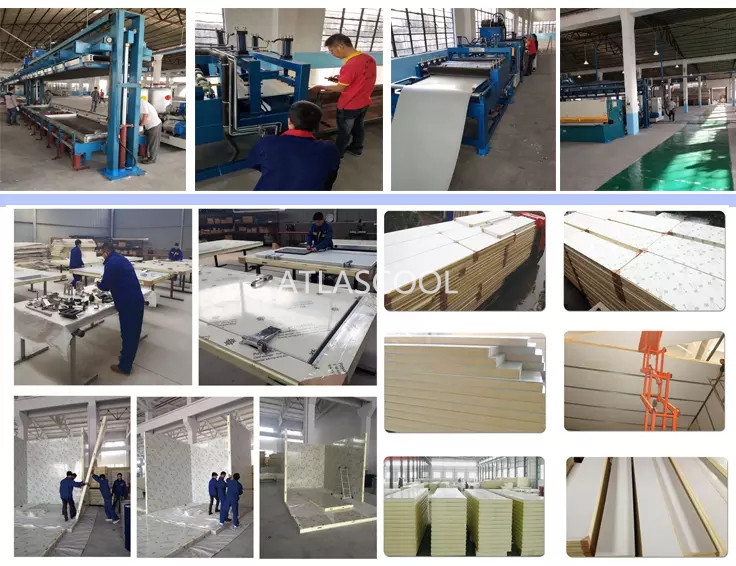 Feature:
1, Convenient installation
Polyurethane foam sandwich Cam-lock panel is specially designed for assembling small or medium-size cold storage, and other rooms, and, warehouse that need insulation. Every piece of pre-fabricated laminated panel is fitted with heavy duty locks, located on four sides.

2, Best quality and performance
PU foam density:40-42kg/m³
Thermal Conductivity: 0.022W/M-K
Covering color steel metal thickness: 0.4mm, 0.45mm, 0.5mm, 0.55mm, 0.6mm

3, Precise and Perfect details

Thickness: 50mm, 75mm, 100mm, 120mm, 150mm,175mm,200mm optional.
Covering color steel metal thickness: 0.4mm, 0.45mm, 0.5mm, 0.55mm, 0.6mm
1, Convenient installation
2, Best quality and performance
Specification

Width

Standard width 960mm, or customized and maximum 1200mm.

Length

As customers' requirements, maximum 12000mm.

Thickness

50 mm

≥ 15ºC

75 mm

≥ 10ºC

100 mm

≥ -15ºC

150 mm

≥ -25ºC

200 mm

≥ -35ºC

250 mm

≥ -45ºC

The most suitable thickness will be suggested according to the size and
temperature requirements, or customers` requirements.

Surface material

0.3~1mm Color steel sheet(pre-painted iron sheet)

0.4~1mm stainless steel sheet

0.5~3mm aluminum sheet

0.5~2mm galvanized steel sheet

Core material

PU(polyurethane ) / PUR(polyisocyanate ) / PIR(polyisocyanurate)

Joint system

Cam lock, tongue & groove, hook & pin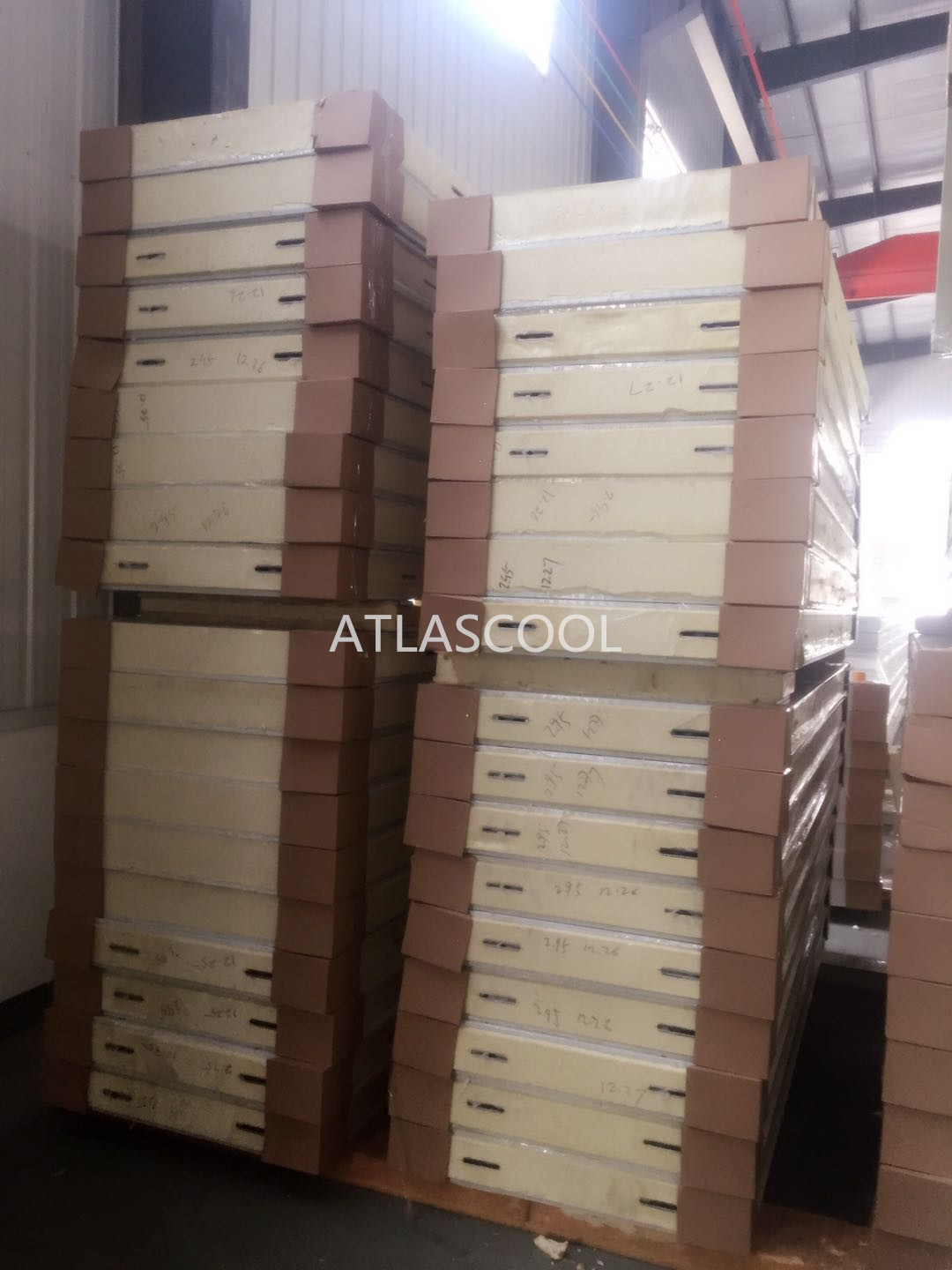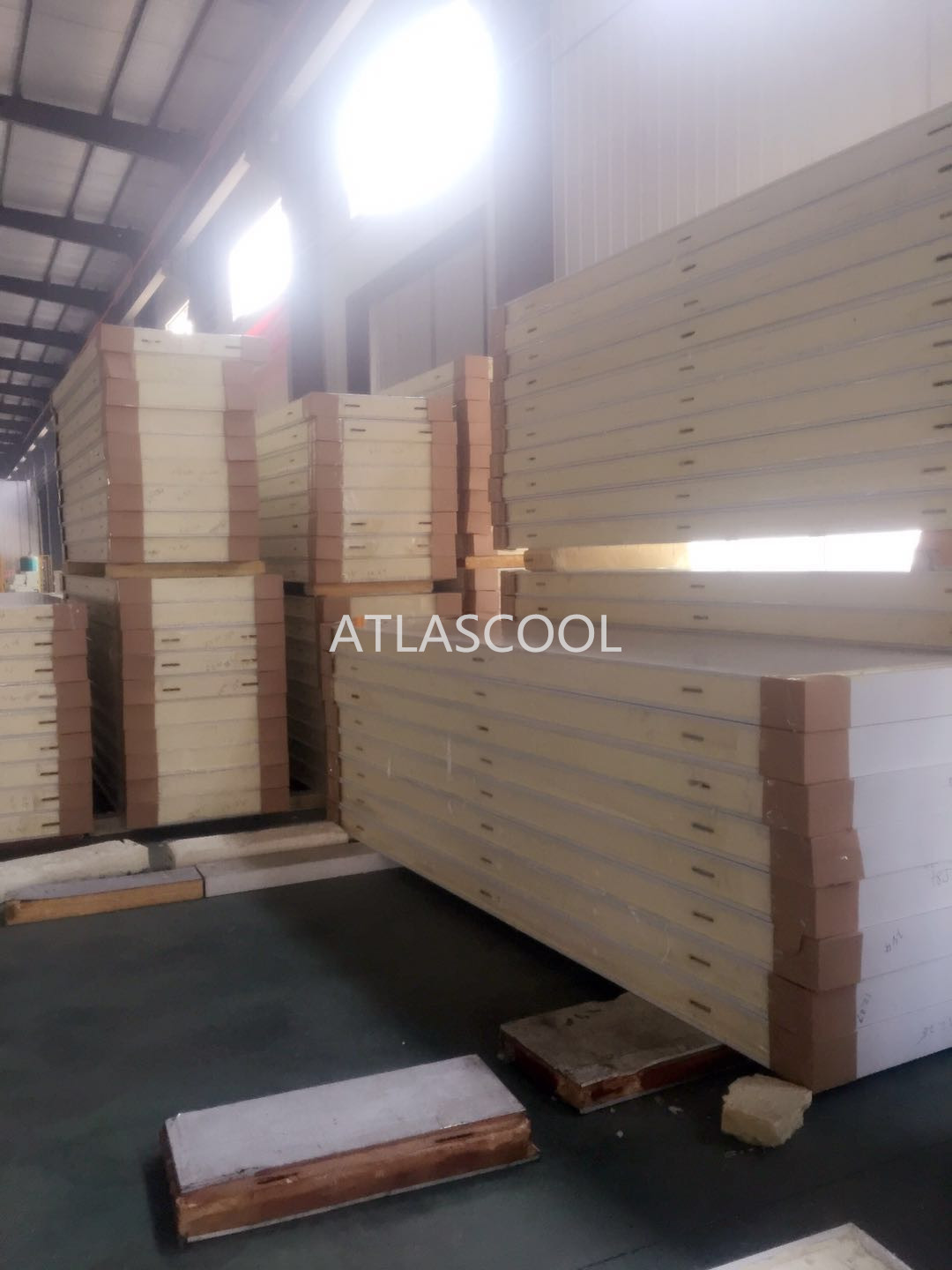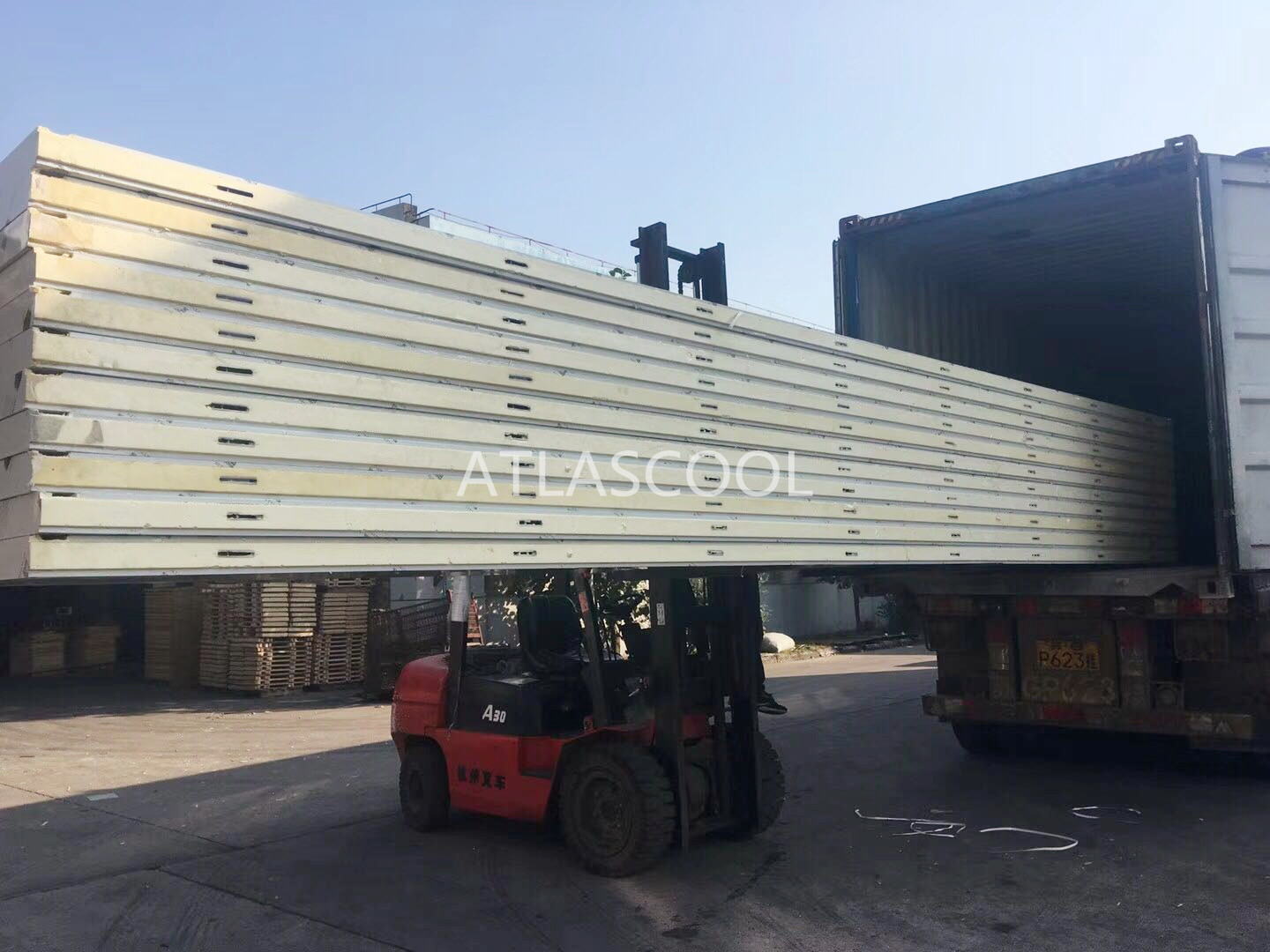 Our certificates: