Cost-effetive Customized Design Large Span Industrial Insulated Engineered Steel Structure Warehouse
Director Group steel structure warehouse has features of high fire resistance, strong corrosion resistance. Steel structure warehouse is mainly refers to the main bearing component is composed of steel. Including the steel columns, steel beam, steel structure, steel roof truss.Each component using welds, bolts or rivets to connect.
The roof and wall can be made of composite panel or veneer. Galvanized sheet metal can prevent rust and corrosion. The use of self-tapping screw can make the connection between the plates more closely, to prevent leakage. You can also use composite panel for roof and wall. The sandwich is polystyrene, glass fiber, rock wool, polyurethane. They have good thermal insulation, heat insulation, fire-retardant. The wall of the steel structure maintenance also can use brick wall. The cost of a brick wall is higher than galvanized steel roof and wall.
The usage scale includes large-scale workshop, or warehouse, supermarkets, entertainment centers and modular steel structure garage.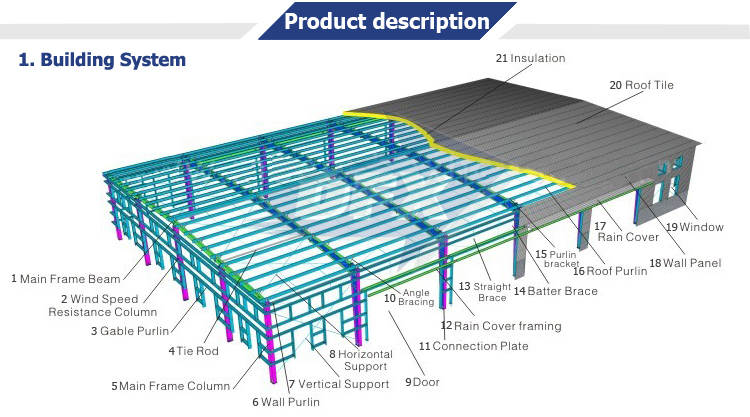 2.  Specification
  Items

  Specification

  Main Steel Frame

  Column

  Q235, Q345 Welded H Section Steel

  Beam

  Q235, Q345 Welded H Section Steel

  Secondary Frame

  Purlin

  Q235 C and Z purlin

  Knee brace

  Q235 Angle Steel

  Tie Rod

  Q235 Circular Steel Pipe

  Brace

  Q235 Round Bar

  Vertical and Horizontal  Support

  Q235 Angle Steel, Round Bar or Steel Pipe

  Maintenance system

  Roof Panel

  Eps Sandwich Panel /  Glass Fiber Sandwich Panel /
   Rock Wool Sandwich Panel / PU Sandwich Panel /Steel     Sheet

  Wall Panel

  Sandwich Panel / Corrugated Steel Sheet

  Accessories

  Window

  Aluminiumn Alloy Window / PVC Window / Sandwich Panel Window

  Door

  Sliding Sandwich Panel Door / Rolling Metal Door / Personal Door

  Rainspout

  PVC

  Live load on Roof

  In 120kg/Sqm (Color steel panel surrounded)

  Wind Resistance Grade

  12 Grades

  Earthquake-resistance

  8 Grades

  Structure Usage

  Up to 50 years

  Finishing Options

  Vast array of colors and textures available

  Paint Options

  Alkyd paiting, two primary painting, two finish painting




 (gray paint, red paint, white paint, epoxy zinc etc.) Or Galvanized.
3. Advantages
(1). Free to design architectural drawings for you;
(2). Features: Fast and flexible to assemble, safe, thermal and noise insulation, water proof and fire prevention;
(3). Cost-effective: Fast and easy installation greatly shorten the construction time which reduce the costs;
(4). Durability: The whole structure is easy in maintenance, which can be used for more than 50 years.
(5). Perfect design: Perfect design completely avoids leaks and water seepage. Meanwhile, it's also in line with the national level of fire prevention.
(6). Carrying capacity: can resists the impact of strong wind and seismic performance and bears heavy snow loads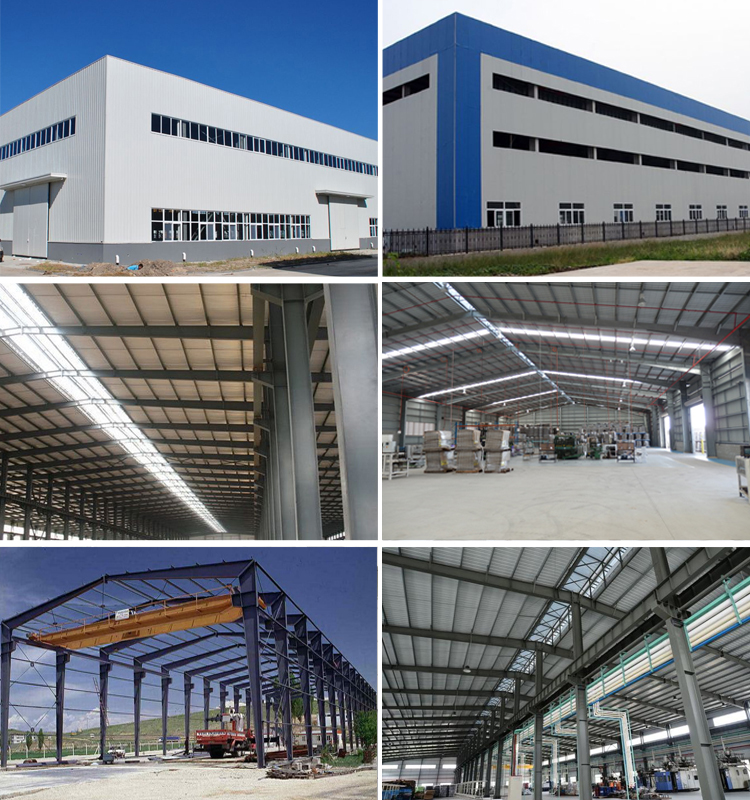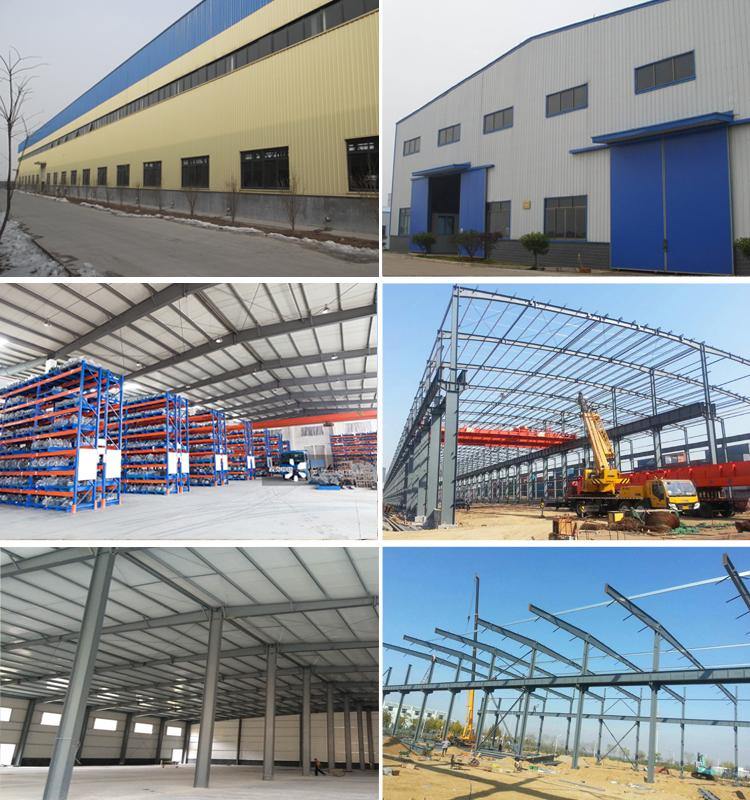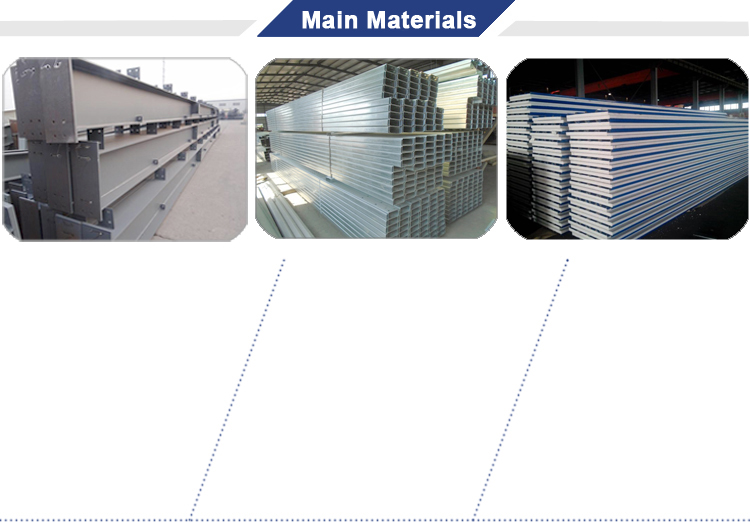 H-Shaped Steel
The advantages of our products:
high-performance thermal
insulation, ventilation,
moisture-proof materials
provide extremely high
living comforts.
      C-Shaped Steel
The advantages of this approach is
durable life long, the production of
high degree of industrialization,
quality and stability. So heavily 
used by atmospheric corrosion
is serious and difficult
maintenance of outdoor steel
structure.
     Sandwich Panel
Sandwich panel is suitable for prejects with high fireproof requirement. With good sound-proof effect.In addition, noise indoor caused by rain and hail are weakened obviously after sandwich used.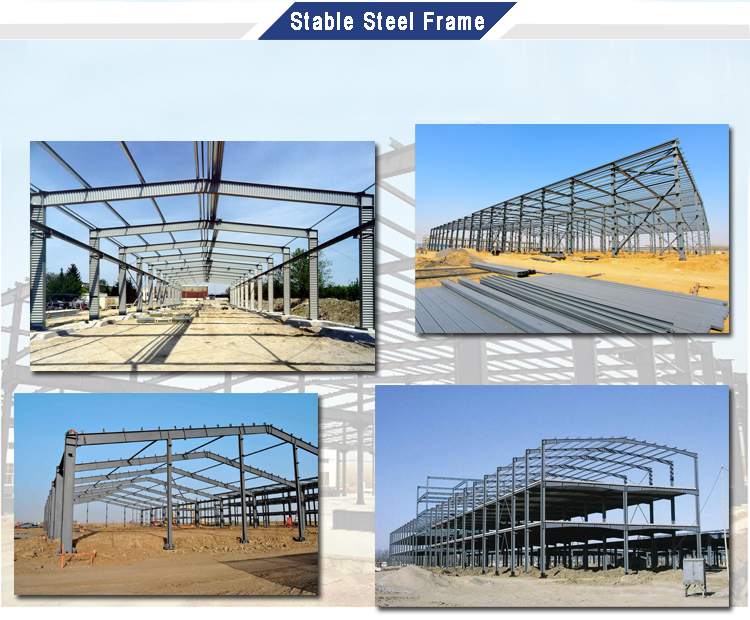 Steel Frame Structure consists of beams and columns from welded H-shapede steel, hot rolled H-shaped steel. In this frames, the beam and column system takes the gravity load such as dead and live loads..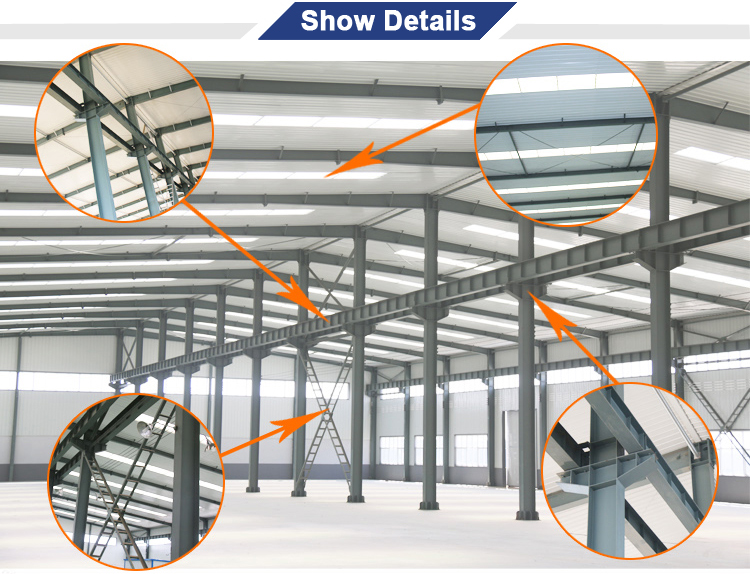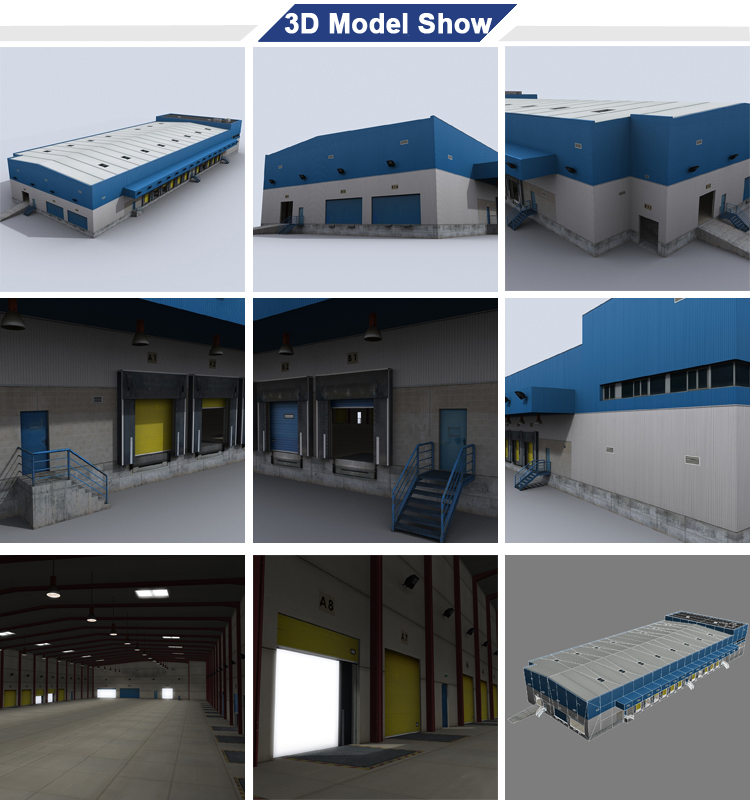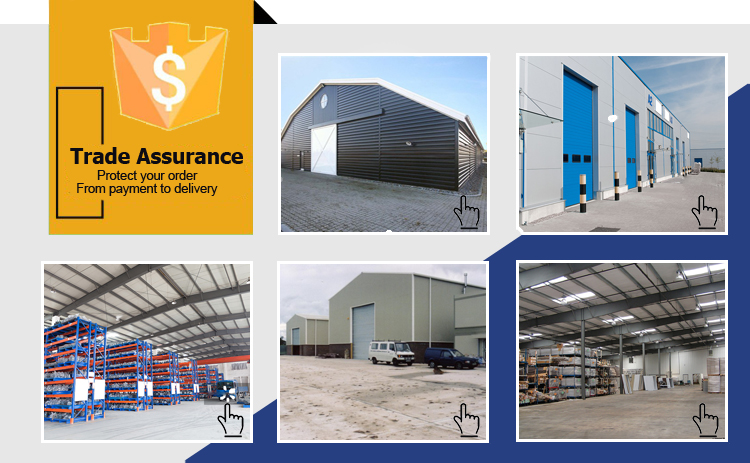 1. Some main oversea projects we undertook in the last couple months
Industrial Warehouse (13000M2) Argentina
Warehouse (14000M2)----Republic of Uzbekistan
Workshop (12000M2)----Canada
Warehouse (3600M2)---Romania
Vegetable Market (2500M2)----Mauritius
Pig shed (3500M2)---USA
Chicken shed (2800M2) )------ Australia
Aircraft Hangar (1300M2)------Australia
Warehouse (900M2)----Mongolia
Prefabricated house (70M2)----800sets---Angola
Container House (20')-----60 sets South Africa
2. Transaction history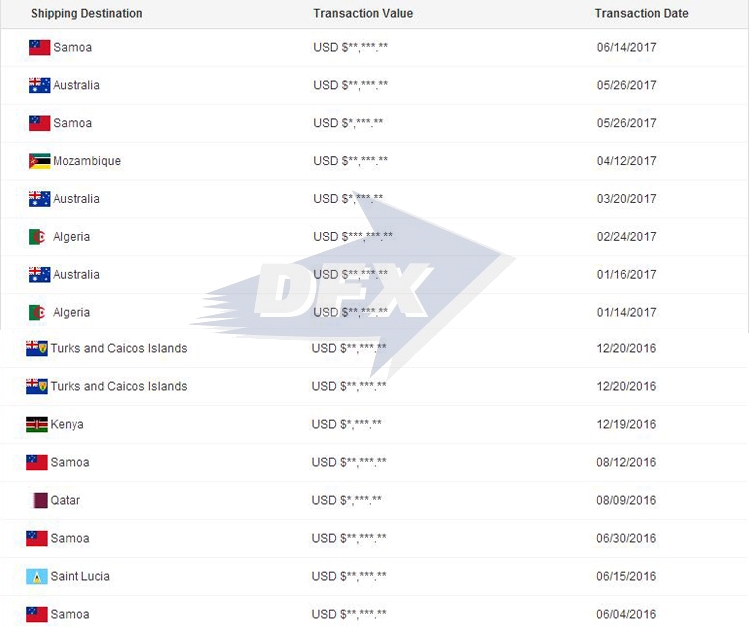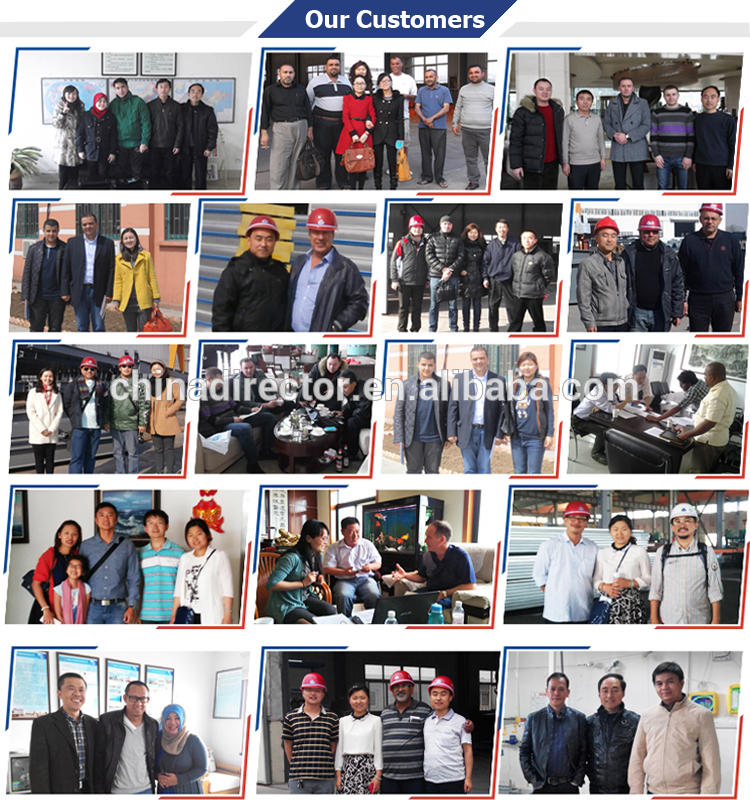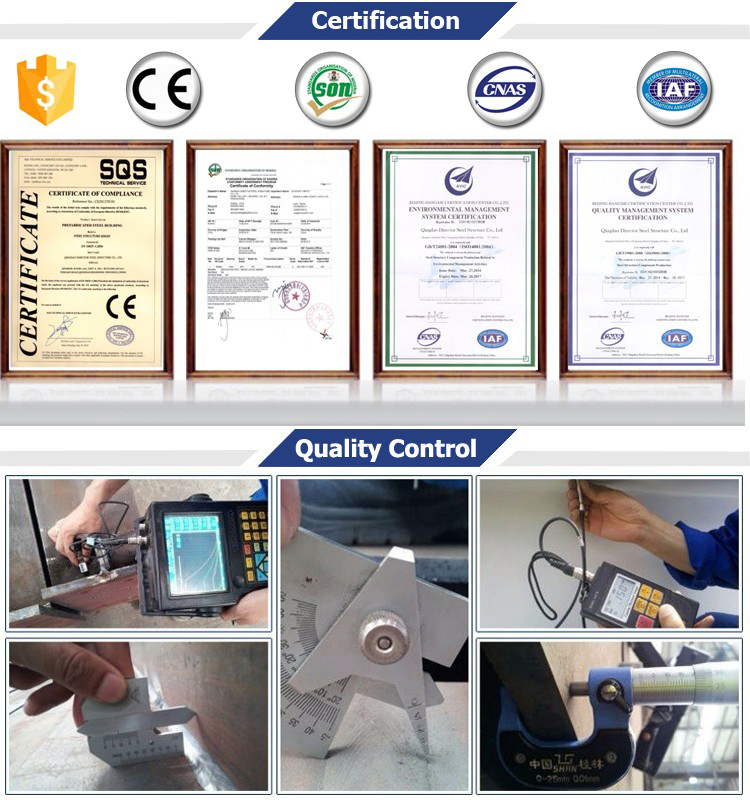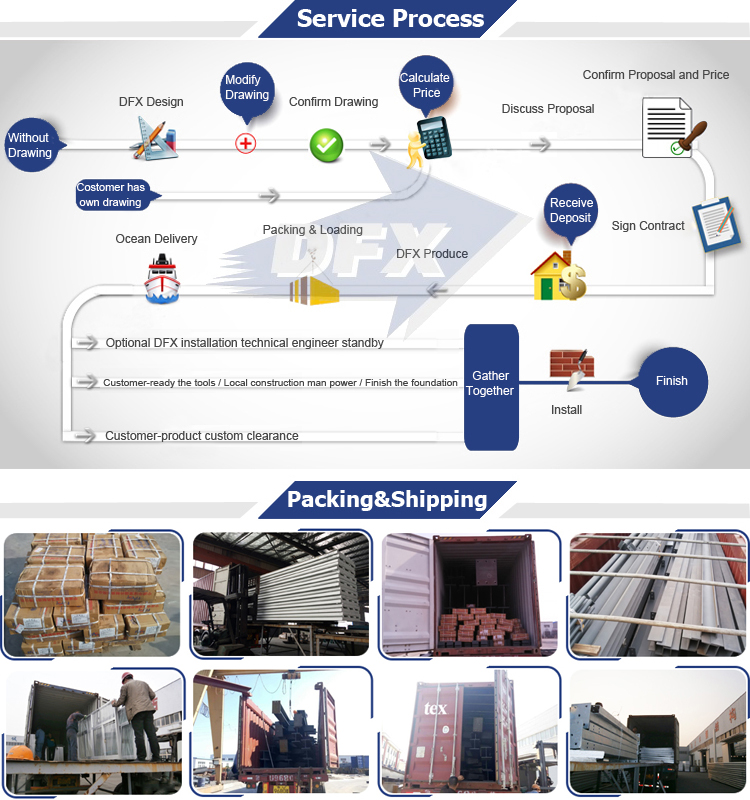 china prefabricated light steel structure warehouse sheds